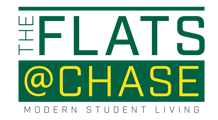 Living at a Horizon Community
Why do I want my student to live at a Horizon community?
Horizon goes above and beyond to exceed expectations in every facet of the student housing experience. With market-leading customer service, we strive to proactively anticipate both the needs of our students and their loved ones.

Horizon serves more than 15,000 students and universities across the country. With 20+ years of professional management experience, Horizon Communities are designed specifically for the student experience.

​We have tried to anticipate every need and convenience to make our community your student's home-away-from home—an environment where their safety and school spirit can thrive.
Do we need Renter's insurance?
Our company requires that all residents have $100k liability coverage. For your convenience, we offer a plan to fulfill this requirement. The cost for this plan is $15 per person per month (through 2024). You may waive this coverage if you already have liability insurance through another provider however, you must submit a copy of your policy for review so we can ensure it meets our property requirements. Opting out of plan coverage and submission of an alternative policy must be done within our portal https://portal.confirminsurance.com/s/.

We also offer Personal Contents Coverage (PCON) for $5 per person per month (through 2024). Though this is not mandatory, if you would like to waive this coverage you must opt out of the plan within our portal https://hra.confirminsurance.com/ppp-opt-out.
What is MyCreditLift?
Build your credit by paying your rent on time! MyCreditLift is a service that enables you to build your credit by simply paying your rent on time. This means no loans, no credit cards, and no high-interest rates. Pay your rent on time each month and MyCreditLift will take care of the rest. Please let the office know if you have any questions!
What is an RV Index?
The RV Index is a risk score based on several factors. It is an innovative move in qualifying criteria used to screen and qualify applicants and guarantors. By using this inclusive index, as opposed to our prior practice, we take a step toward future industry standards of fair practice. Depending on your property, an RV index of 40 or 50 will need to be achieved. Instead of just credit score and income, the index looks at several factors such as:

1. Payment history on all trade lines
2. Ratio of rent to income
3. Ratio of debt to income
4. Collections
5. Ratio of positive to negative credit lines
Is the Flats at Chase pet-friendly?
The apartment I was looking at is no longer available. Are there other Horizon communities in Eugene?
Our communities do fill up quickly. If for any reason you're not finding just what you're looking for, here is a list of other Horizon communities in Eugene that will offer the same great customer service!
Click the name below to visit their website.